Celebrating Ron Tompkins' (Jason's uncle's) 70th birthday.
Thursday, August 5th.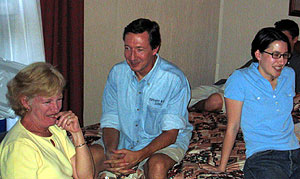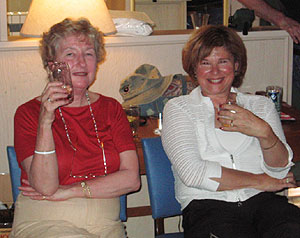 Before dinner on Thursday, we had drinks in A. Suzie & U. Ron's cabin at Jackson Lake Lodge. A. Carolyn, Greg & Lyllis (lt). A. Suzie & mom (rt).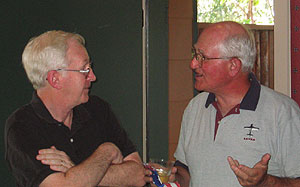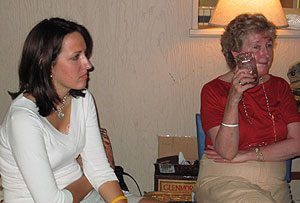 U. Larry and U. Tom (lt). Sarah & A. Suzie (rt).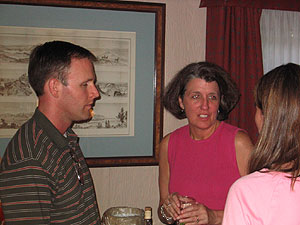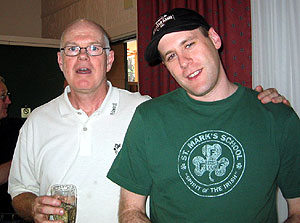 Scott, Danielle & Gail (lt). Dad & Jas.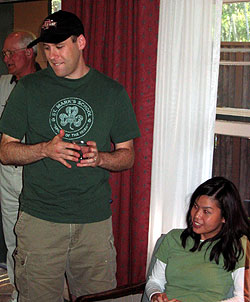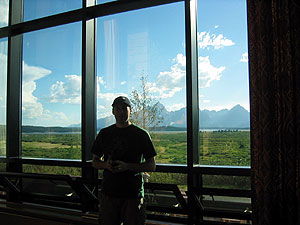 Jas and I (lt). Jas standing in front of the picture-perfect view in Jackson Lake Lodge's lounge. Behind him is the Teton mountain range.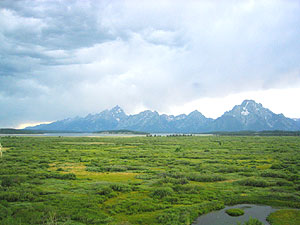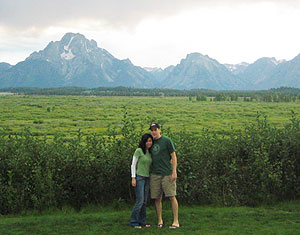 This is the view from the lodge. Grand Teton is the tallest point on the far right; Mount Moran is peak on the left (lt). Jason and I in front of Mt. Moran(rt).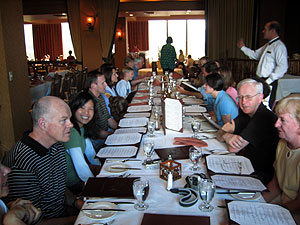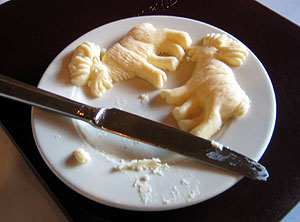 Sitting down to one of three dinners in the Mural Room (lt). Moose butter! (rt)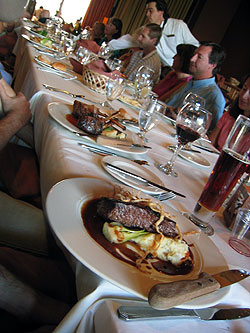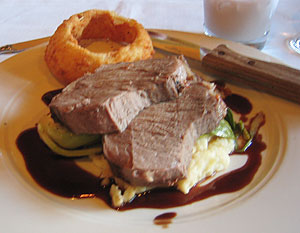 Lamb and steak (lt). Buffalo prime rib - overcooked, but still pretty good! (rt)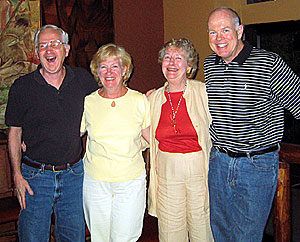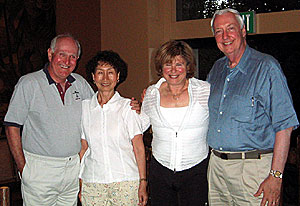 The Colbert siblings - U. Larry, A. Carolyn, A. Suzie & dad (lt). Their other halves - U. Tom, A. Christina, mom & U. Ron (rt).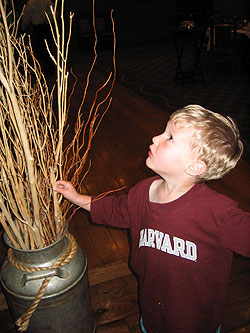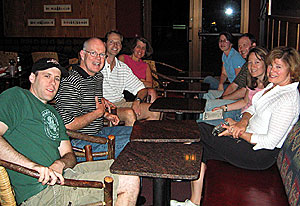 Lyell examining the twigs (lt), sitting in the bar after dinner - clockwise: Mom, Gail, Scott, Lyllis, Danielle, Geoff, Dad & Jas (rt).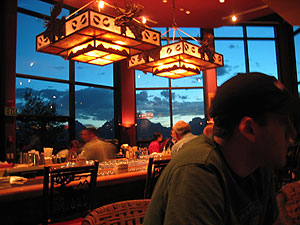 The same picture-perfect view from the bar.