Dave and Denise always talked about the great cabanas and pool area of the MGM Grand, so we all decided to make a trip of it. Some of us never left the MGM;
definitely an awesome hotel.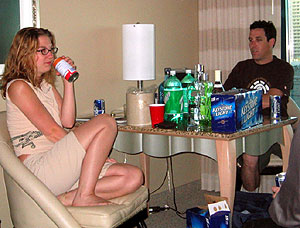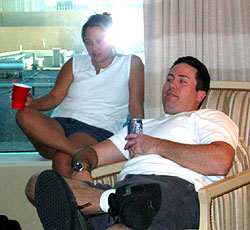 With a couple cases of Keystone Light and Dave's home bar, the pre-party got started.
Nikki and Matt (lt), Denise and Dave (rt).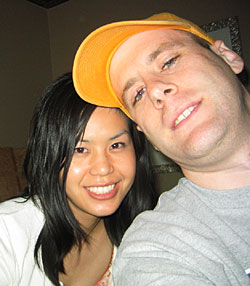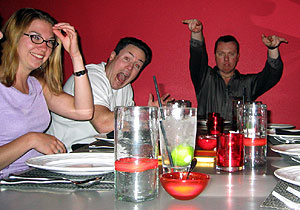 Jason and I (lt). Dinner at Diego in the MGM. Nikki, Dave & Damon (rt).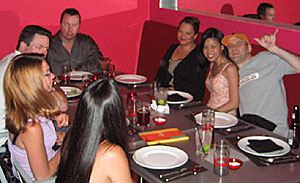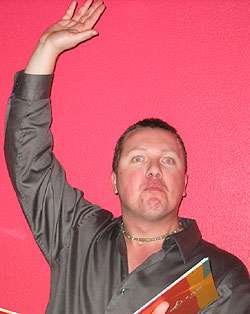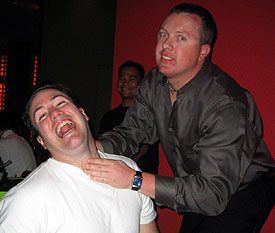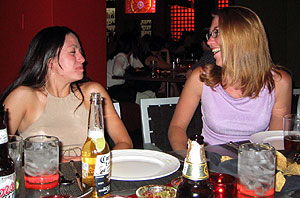 (lt) Damon licking salt off Dave's neck (the theme for the weekend was pseudo-homoeroticism; ass-grabbing and nipple-pinching among the guys). (rt) Andrea and Nikki.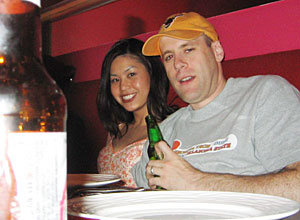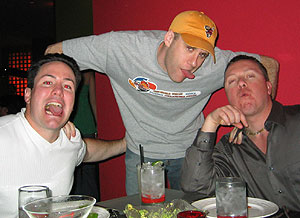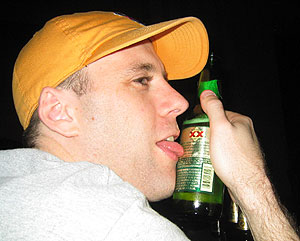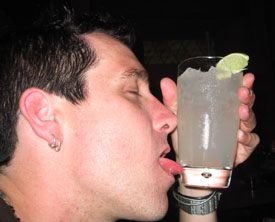 Jason enjoying his Dos Equis and Matt enjoying a drink which we all thought pretty much sucked.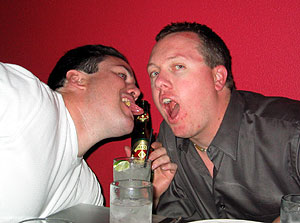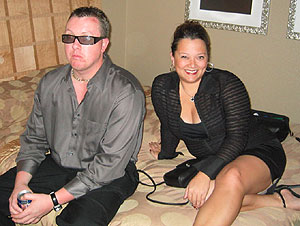 (lt) More of the same; (rt) Damon and Denise, all vamped up for a night at Studio 54.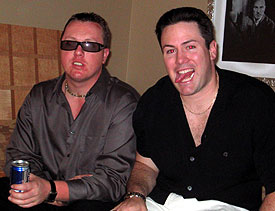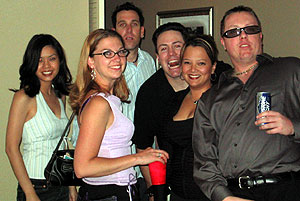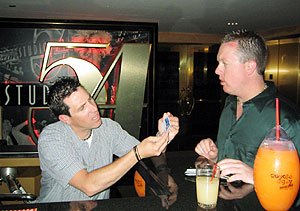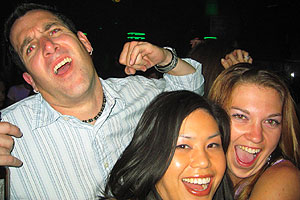 (lt) Matt checking Damon's ID outside Studio 54. (rt) Matt, Nikki and I gettin' our groove on.