We moved from our townhome into our first official house in June and decided to combine it with Jason's 30th bday for a good excuse for a party!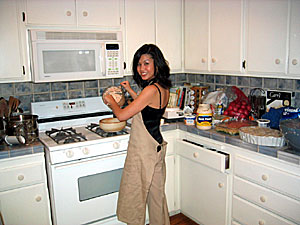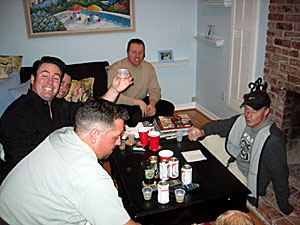 (lt) Preparing the last dish; (rt) the boys joining the century club (100 shots of beer in 100 minutes) a little bit before everyone was to arrive.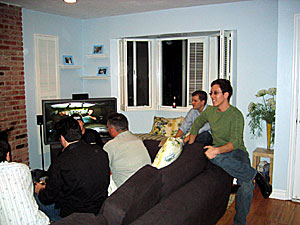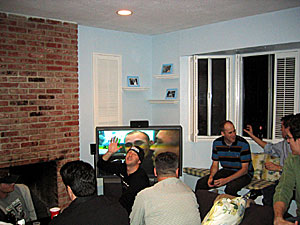 (rt) The last shot.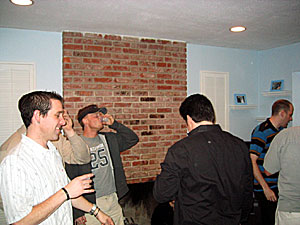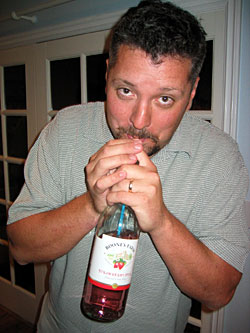 (rt) Kevin with his best friend for the night - Boones Farm, Strawberry Hill.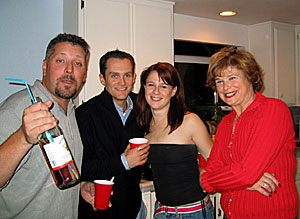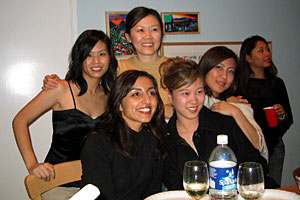 (lt) Kevin, Graham, Jen and Mom; (rt) Me, Michelle, Smita, Reverie and Uyen (with Mariver in background).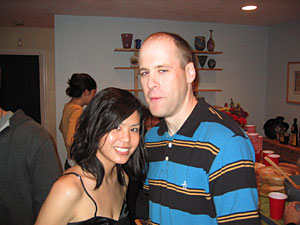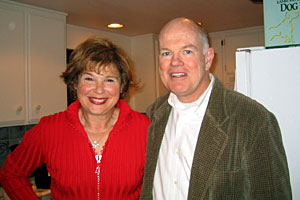 (lt) Jas and I; (rt) Mom and Dad.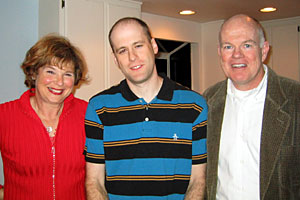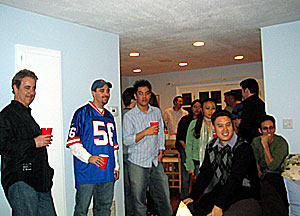 (rt) from lt: Roger, Rick, Ivan, Grace (in green), Andy and Isaac (far rt).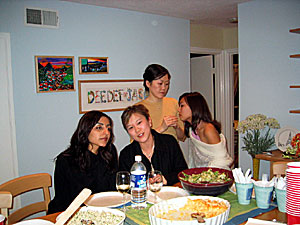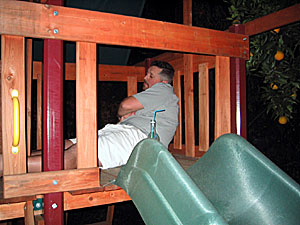 (lt) Smita, Rev, Michelle and Uyen; (rt) we found Kevin passed out in our playhouse.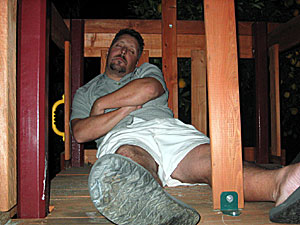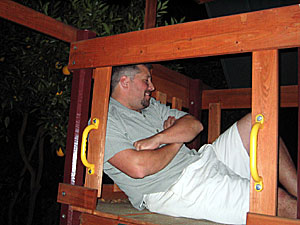 Awww, thus began his quest to find the perfect quiet spot to pass out.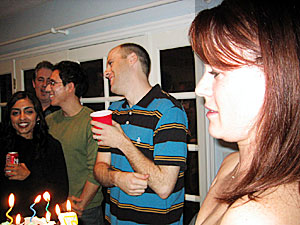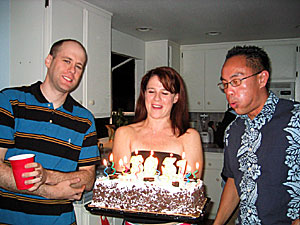 Celebrating Jason's 30th and Wyman's 31st!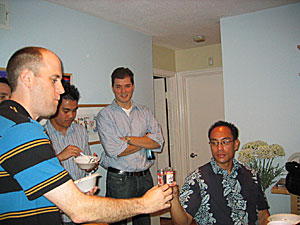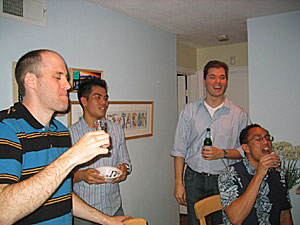 Birthday Sambuca shots.