Northern Ireland & Ireland
June 12-22, 2007

Kilkenny and Cork


Thursday, 6/21 and Friday, 6/22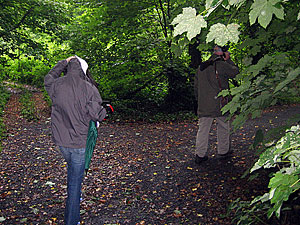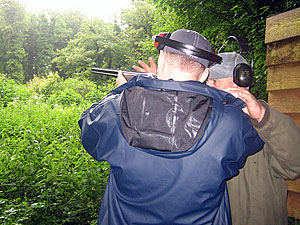 The next day, Jason and I decided to try our hands at Clay Pigeon Shooting which is one of the many activities offered on the estate. After some excellent training, we did pretty well!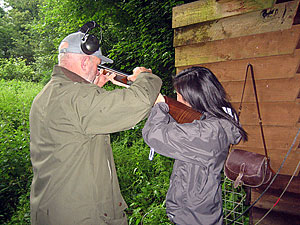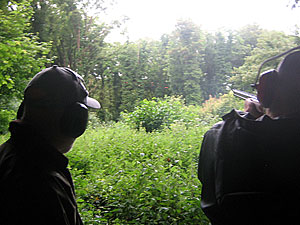 It was the first time either of us had ever held a gun, definitely a bit scary!

Jason shooting

DeeDee shooting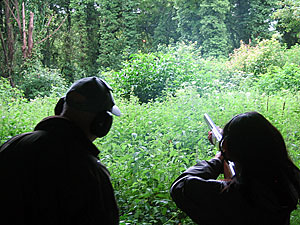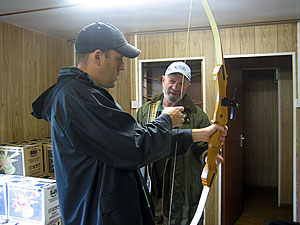 Maybe we'll try archery next!!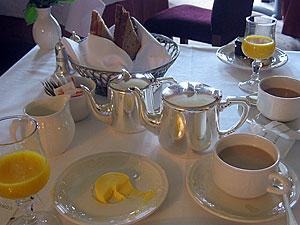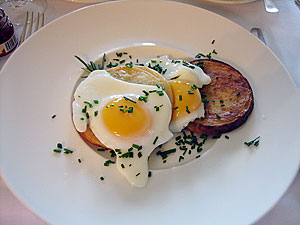 After our busy morning, we had a filling breakfast back at the main house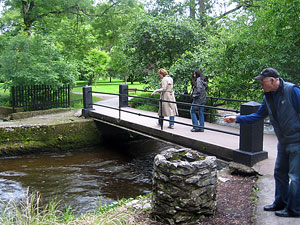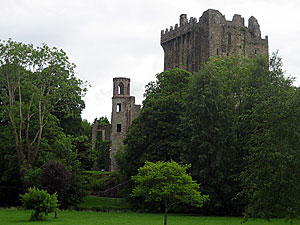 The next stop on our journey was Blarney Castle. Luckily we went toward the end of the day so we could explore the castle without the crowds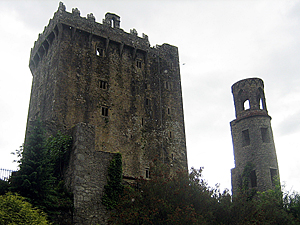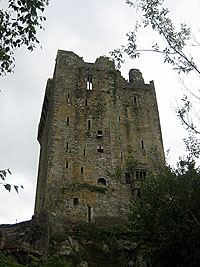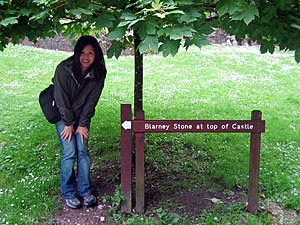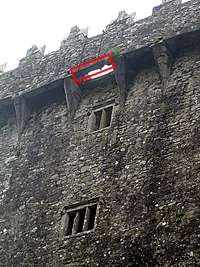 The blarney stone is located at the top of the castle (outlined in red)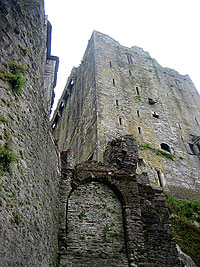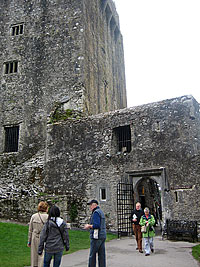 We made our way through the castle gates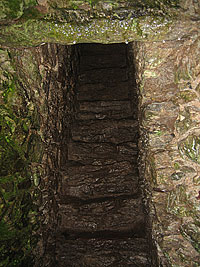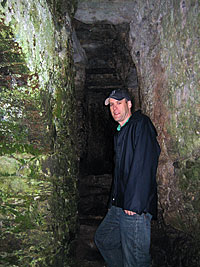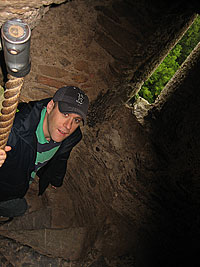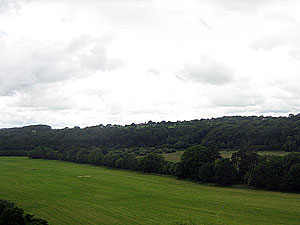 Up the many stairs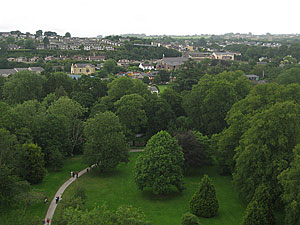 Views from the top of the castle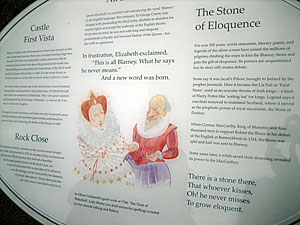 The history of the Blarney Stone (left); the people in the picture are standing over the Blarney Stone (right)

Kissing the Blarney Stone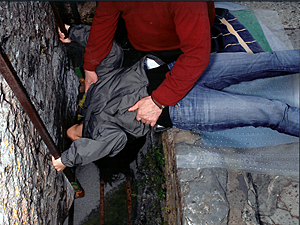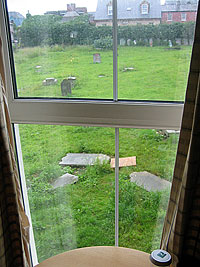 (left) It's not easy to kiss the Blarney Stone - here I go!
(right) Jason and I had a flight to catch the next day so we stayed at a cheaper hotel. When we opened the window, our room overlooked a graveyard!! Needless to say, we asked to be moved and got a room on the other side of the hotel - CREEPY!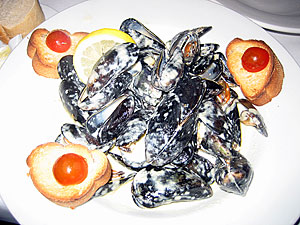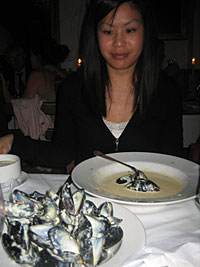 That night we joined Mom and Dad for our farewell to Ireland dinner in Cork. I got mussles as a started (before and after shots)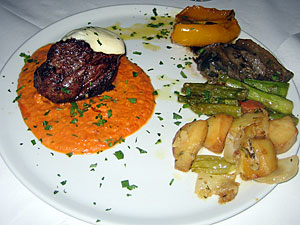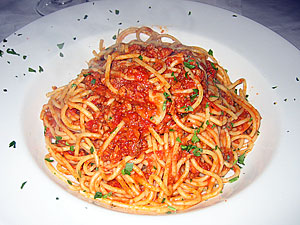 Jason's filet and my Spaghetti - yum! Another wonderful trip! :)